Important partnerships

Farmdata Ltd are one of the UK's longest established Agri-Business specialist software houses. One of our packages, Ringdata is used by the bulk of Machinery Rings in the UK to organise and manage their businesses and this has evolved over the past 18 years.
txt2pdf pro will be used in the invoicing and other processes to facilitate emailing of invoices and other documents to the Machinery Rings' customers.

gomembers is the leading provider of comprehensive software and technology solutions designed to meet the needs of member-based organizations and the needs of the meetings and convention industries. gomembers' software and technology solutions enable its customers to automate a number of enterprise resource planning, member relationship management, transaction processing and member-to-member communications functions in a single software platform with seamless inter-processing of data across all applications.
gomembers will use txt2pdf to convert plain text reports from their applications to PDF format, enabling their customers to print, transmit, or store those industry-compatible PDF files.

NAZDAQ (Nazareth Data Quest Ltd.) has signed a more strict agreement with SANFACE Software.
NAZDAQ will use our technology to produce PDF files from Baan.
Read more information about the agreement.

Plus Technologies provides solutions to enterprise print problems. We understand printing impacts business processes, compliance, privacy, and cost. We understand print problems are as individual as your organization. That is why we listen to our customers and use our years of experience and expertise in enterprise print management to create superior solutions for our customers. Utilizing a suite of print software products and services, we provide our customers robust, reliable and scalable solutions to their enterprise print, print spooling, ERP printing, output management, problems, and fleet management needs. In combination with Sanface's TXT2PDF Enterprise Edition, we improve the reliability, manageability, and value of printing and print-driven business processes, with lowered waste, support cost, time delays and outages.
Read more information about the agreement.
General Computer Sytems (Genesys), a division of Viewtrak Technologies, LTD. is a software developer and turnkey solution provider to the Agr-business, specifically "Livestock Marketing". It has provided software solutions to clients thru-out North America. txt2pdf will be integrated into the "invoicing" process of Genesys' applications allowing for e-mailing of invoices.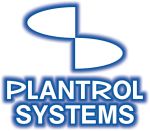 Plantrol Systems, Ltd. is a trusted custom software solution partner for the printing and forms manufacturing industry. Plantrol provides software and hardware combinations that allow their customers to manage their business without changing the way they do business.
Plantrol recently partnered with SANFACE Software to incorporated data2pdf into OmniTRIEVE
Read more information about the agreement.

Dane Prairie Systems has signed an agreement with SANFACE Software. TheWin2PDF family of products incorporates our merge technology. Win2PDF Pro incorporates our encryption technology.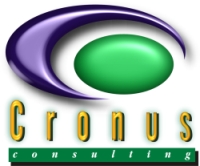 Cronus Consulting (a company that specializes in the migration of applications to Open System platforms) has signed an agreement with SANFACE Software to use txt2pdf PRO and sendemails in his ESP Products.
Read more information about the agreement
Cronus Consulting is also the official South Africa reseller.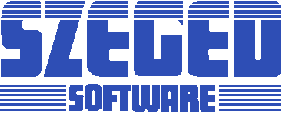 The SZEGED Software Inc. was founded in 1989, and our subsidiary in Romania - Pharmalog S.R.L. - was founded in 2006. Our profile is the software developing from the beginning. Since the foundation we have been developing applications, which satisfies special information claims of pharmaceutical wholesalers. The initial local used stock recording system has been developed into a robust, multi-user, complex, logistic information system with rich functionality: PharmaLog system.
Our application has made in Magic 5.62. It's running on Unix. Our system is generating reports day by day and we are using txt2pdf to convert text reports to pdf format.

Asian Computer Services Pte Ltd (ACS) was incorporated in 1972 under the umbrella of Haw Par Group, owned by UOB Group. Our core product, PAYmaster Payroll Module was developed in 1990 and has been one of the pioneer payroll vendors supplying Payroll Solutions to Singapore and Malaysia market.
UIC Asian Computer Services Pte Ltd partnered with SANFACE Software.
Read more information about the agreement.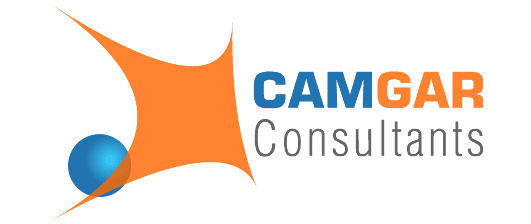 Camgar Consultants has signed an agreement with SANFACE Software.
Camgar Consultants, located in Toronto Canada and specializing in WDS-II and other Progress based software applications, was founded in 1996 by Gary Mittleman. In addition to providing software maintenance and customization services to its clients, Camgar also provides one-stop out sourced IT management services for organizations without in-house IT departments, assuming responsibility for all aspects of clients' data requirements.
The company has made modifications to various Progress based packages to allow emailing reports using txt2pdf. Blank paper reports, invoices, purchase orders, etc. have been modified such that the user can email the document as a PDF attachment using standard Unix mail. Actual forms, like invoices, use the user's logo and form image.
The company has been working with Sanface for several years and finds the package easy to use and the technical support the best.

Anite Opentur uses SANFACE products (txt2pdf PRO) inside its applications.
Anite Opentur has been supplying reservation systems, managed services and e-commerce applications to tour operators and travel agencies from 1991.
Anite Opentur services and solutions are provided to more than 80 customers on Italian turism market with a share more than 60%.
Anite Opentur provides an integrated set of in-house developed business applications and functionality components that manage product, customer, booking and administration requirements. All applications can be used in ASP too.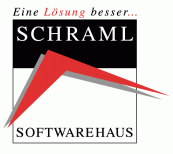 Schraml Softwarehaus has signed an agreement with SANFACE Software.
Schraml Softwarehaus will use to use txt2pdf PRO + crypt to produce PDF secure reports from their ERP DIWA.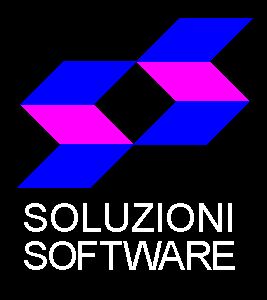 The agreement Soluzioni Software signed with SANFACE Software is ended and Soluzioni Software MAY NOT to use our technology inside its ERP ADAPTA.
EAO Computing has signed an agreement with SANFACE Software.
EAO Computing, Inc. offers programming services for Progress and Pick based hard goods distribution systems from Infor and Activant.
We use txt2pdf Pro to allow our users to send forms, such as invoices, statements and purchase orders, with professional quality graphic backgrounds via email in a pdf format.