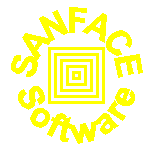 Money Movers Inc. is an electronic funds transfer 3rd party processor. We have several hundred corporate clients and have been in business for over 15 years. Money Movers is dedicated to accurate personal service for all of our customers. We are running on Windows-2000, 2003, and XP. All of our programs are written in Cobol. I guess you would call our system a "legacy system". We have been around for quite some time! The processing of billing data requires multiple BATCH jobs for volume processing. Money Movers Inc. has been using txt2pdf PRO for the past few years to enhance the reporting process. In the past we produced hundreds of invoices and processing reports, and mailed them to our customers. Thanks to txt2pdfpro have eliminated the postage expense involved with mailing hundreds of letters per month. Due to the sensitive information contained in these documents, we needed a safe and convenient way to send information over the internet. Txt2pdfpro allows us to dynamically generate PASSWORD Protected PDF documents with line graphics, shading, and company logos with embedded URL links and email connections. Our system automatically generates PDF reports which are sent to customers via email. Customers are able to download and / or view their invoices on the Internet thanks to the password protection feature in this product. These features not only save the company time and money, they allow us to provide better services to our users and customers.

The customer service at Sanface is better than great. They have always been knowledgeable, prompt and thorough in responding whenever questions I've had. In our business customer service is paramount to success; Sanface is a company I would absolutely recommend.

Thanks for the professional great product and support,

Kem Sisson
Money Movers Inc.

Here you can find an example of our invoices, now in PDF!